When the time comes for you to find a senior caregiver for your loved ones, you will want to ensure your parents are in the best hands possible. Finding the right senior caregiver is not a quick process and requires careful consideration of a range of factors, from the level of care your loved ones will require to personal needs and financial commitments.
A senior caregiver is able to support seniors with a wide range of tasks, helping them to maintain their independence and enjoy a higher quality of life.
What do Senior Caregivers do?
The role of a senior caregiver is incredibly varied, but their primary function is to look after the health and physical and mental wellbeing of a patient. Also called a "home health aide", these caregivers will help provide a wide range of services for seniors, helping to keep a close eye on your loved ones.
Their role will see them being able to regularly assess medical needs, ensuring a care plan currently addresses the patient's needs. A senior caregiver can also provide support with basic needs such as hygiene, cleaning, toileting, and assisting with mobility and daily activities.
These caregivers will also support with general housekeeping and cooking and preparing meals throughout the day.
What to Look for in a Senior Caregiver?
Finding the most suitable senior caregiver for your loved ones can be a challenging time. You want to ensure that they are able treat your parents with the same love and care that you would. When seeking support for your parents, there are a number of factors to consider:
Experience
The first thing that you should review is their current experience. This does not always mean the senior caregiver who has been working the longest but finding the one who has the most experience working with seniors who have similar support needs as your parents.
Positive Reviews
Another important tip for finding the right senior caregiver for your loved ones is to read through reviews online. Checking through the likes of Google, Facebook, and Yelp will often reveal the names of specific caregivers or companies who have excelled in the past.
Friendly Demeanor
Your chosen senior caregiver will be spending a lot of time with your parents, so you want to make sure that they have a friendly and welcoming demeanor. This will help them to build a close relationship with your parents and ensure you have complete peace of mind they are in the best hands.
Great Patience
Aging affects us all in different ways, and certain conditions such as dementia can be very demanding and see the caregiver having to repeat certain actions and conversations. That is why it is crucial your caregiver is able to demonstrate great patience, as this is critical to providing proper care.
Works at a Modern, High-Rated Facility
We all want the very best for our parents, so another important consideration when finding the right senior caregiver is ensuring that they work at a modern and highly-rated facility. This will ensure that your loved ones are always receiving the very best level of care possible.
Good Relationship with Patients
A senior caregiver will help to take the pressure and responsibility of care away from you, but you will still want to know exactly what is happening. That is why it is crucial you are able to have an honest and open relationship with your chosen caregiver, allowing you to both speak freely with each other.
Always Willing to Chat
In addition to being able to speak openly with your caregiver, you will also want them to be around to talk with you whenever you need them to. That means being able to quickly schedule a call or meeting to discuss current care plans, how your parent is coping, and any changes in their medical needs or requirements.
Education & Certifications
Another important consideration is the education and certificates that your senior caregiver has achieved. Although not every job will require a college degree, there are certain educational certificates that are important to ensure your parents are receiving the very best care possible.
How to Get Started Finding a Senior Caregiver
Are you looking for a senior caregiver and support for your loved ones? Here at Senior Check-In, we specialize in providing specialist care for those seniors with dementia, Alzheimer's, Parkinson's, multiple sclerosis, and much more.
Our mission is to provide our residents with the highest level of care and attention possible, treating them as if they are part of our own family. If you want to find out more about our senior caregiver options, get in touch today.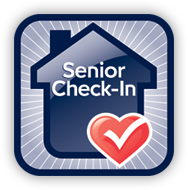 Contact Info
Address
14074 Trade Center Dr, STE 147
Fishers, IN 46038
Phone
855-420-1200
Inquire About Care or Ask a Question