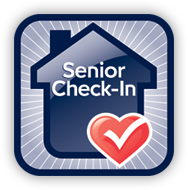 Connecting Seniors with Care
Senior Check-In is taking a modern approach to in-home care. Because your days are hectic enough, we have simplified the communication process.
Find a Caretaker Near You
A Modern Approach to In-Home Care
Senior Check-In provides all kinds of services from assisting Alzheimer and dementia patients to basic housekeeping and personal care. We're flexible and will personalize the care based on each individual case. Once we've talked with you and assessed your needs, we can begin planning your care. Of course as your situation and needs change, so will the care we provide. It's all about working with you and your time.
In-Home Care
Help with hygiene, medication administration, and feeding.
Companionship Care
Fellowship and friendship, activities, and assistance with mail or bills.
General Assistance
Help with errands, transportation, and light housekeeping.
Testimonials
"Great company and great values. They are always there when you need them and their staff are professional and attentive!"
– Nick Halstead
Answers to Your Questions
What type of services do you provide?
SCI provides non medical, in-home services such as compainonship, homemaking, personal care, light housekeeping, meal prepartation, medicine reminders, Alzheimers and Dementia care, 24 hour care and respite services. Since we aren't a franchise, we have the flexibility to personalize your services to meet your needs.
Why choose Senior Check-In?
Your loved ones care and safety is our priority. We understand that life isn't just a 9a-5p, which is why we have 24/7 on call services for whatever you might need. We strive to provide the schedule that fits your individual lifestyle & needs.  
How do I get started?
We'll meet with our Staffing Director for a complementary consultation/assessment with you and family members to discuss your needs. After you determine the services and schedule that are right for you, services can begin.
Are services limited to seniors?
No. Our services are the perfect solution for people of any age who need assistance at home, such as when recovering from an illness or surgery.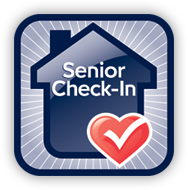 Contact Info
Address
14074 Trade Center Dr, STE 147
Fishers, IN 46038
Phone
855-420-1200
Inquire About Care or Ask a Question