Rates & Insurance
Paying for elderly care can be affordable with the right planning. At Senior Check-In, we'll help create a care plan that works within your budget.
Paying for Elderly Care
Flexible Payment Options
We believe that every senior-in-need is entitled to quality senior care. Whether it's occasional companion care, or 24/7 home care services, one of our Senior Check-In representatives is ready to assist in finding the most affordable rates in the Indianapolis area.
In many cases, there are rate discounts, insurance benefits, and VA benefits available to supplement the cost of care. Paying for elderly care may seem daunting, but with our help, you can rest easy knowing there is a budget-friendly care plan that will fit your specific situation and needs.
We specialize in the following areas of financial assistance:
Veteran Benefits: Aid & Attendance
Medicaid Benefits
Long-Term Insurance Policies
Short-Term Insurance Policies
Financial Planning for the Elderly
Low Private Pay Rates
Private Pay
Private pay (aka "out-of-pocket pay") is the standard form of payment for senior care. The exact cost depends on an assessment by a senior care professional, but averages $25/hr for a 3 hour shift, and $40 for a 1 hour shift.
Insurance
Your private insurance policy may cover short-term or long-term care. We will work with your insurance provider to determine the allowable benefits for any required senior care service.
Medicaid
We accept Medicaid Waiver-Attendant and Homemaker hours. During the application process, one of our Senior Check-In care experts will examine your current Medicaid benefits, or determine your Medicaid eligibility for future benefits.
Veterans
Our staff will work with Veteran Affairs to determine the types of service needed, and to set up benefit payments. The Veterans Improved Pension Benefit pays up to $2,019.00/month TAX FREE! We will help any Veteran or Widow(er) of a Veteran to qualify for allowable benefits through the Department of Veterans Affairs.
Ready to Get Started?
Our team has experience paying for elderly care through private insurance, Medicaid, VA support, and more. Don't let money get in the way of quality care. At Senior Check-In, we will develop a senior care plan that fits your budget, and more importantly, your needs.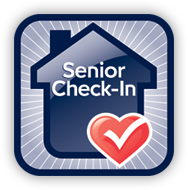 Contact Info
Address
14074 Trade Center Dr, STE 147 Fishers, IN 46038
Phone
855-420-1200
Inquire About Care or Ask a Question